Spring in the mountains at the Catinaccio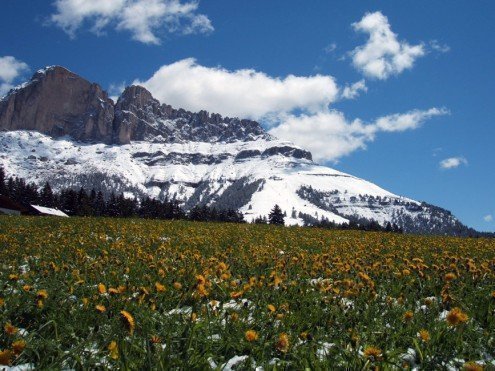 In the spring, nature awakens to fresh life in the Dolomite region. While in the valley lush green sprouts everywhere, the Catinaccio is still wrapped in a white blanket of snow. The striking contrasts conjure a unique atmosphere in the South Tyrolean mountains. In the low mountain range, in April alpine huts open their doors and invite you to take a break during your walks. The high mountain huts follow in early May. Explore the trails and mountain bike tracks of your holiday destination and be enchanted by the colour games of this season. Only the rugged ridges where the sun has melted the snow shine gray in the region.
Hiking and biking holidays in the UNESCO World Heritage Site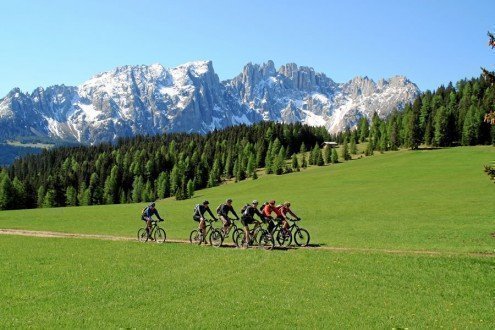 The "Taufenweg" is a pleasant theme path that begins in Nova Levante and at mid-height passes through the territory of Catinaccio-Latemar. The highest point of the hiking path reaches 1539 meters. It begins and ends at the inn "Schönwald". Mountain bikers around Lake Carezza will find magnificent routes of varying difficulty.